{ "banners": { "tv" : [ {"url" : "https://indianapublicmedia.secureallegiance.com/wtiu/WebModule/Donate.aspx?P=WTIUMCBNR&PAGETYPE=PLG&CHECK=2T6mTyo6yYuMn+AFYFwp+q1gzMC6uhq5nDjkJobrCdg=", "img" : "https://indianapublicmedia.org/images/banner-images/8-29-21-wtiu-wicked-bnr.jpg", "startingDate" : "1630209600000", "endingDate" : "1630295940000"} , {"url" : "https://indianapublicmedia.secureallegiance.com/wtiu/WebModule/Donate.aspx?P=WTIUMCBNR&PAGETYPE=PLG&CHECK=2T6mTyo6yYuMn+AFYFwp+q1gzMC6uhq5nDjkJobrCdg=", "img" : "https://indianapublicmedia.org/images/banner-images/8-15-21-wtiu-bnr.jpg", "startingDate" : "1629000000000", "endingDate" : "1629086340000"} , {"url" : "https://indianapublicmedia.secureallegiance.com/wtiu/WebModule/Donate.aspx?P=WTIUMCBNR&PAGETYPE=PLG&CHECK=2T6mTyo6yYuMn+AFYFwp+q1gzMC6uhq5nDjkJobrCdg=", "img" : "https://indianapublicmedia.org/images/banner-images/8-16-21-wtiu-bnr.jpg", "startingDate" : "1629086400000", "endingDate" : "1629345540000"} , {"url" : "https://indianapublicmedia.secureallegiance.com/wtiu/WebModule/Donate.aspx?P=WTIUMCBNR&PAGETYPE=PLG&CHECK=2T6mTyo6yYuMn+AFYFwp+q1gzMC6uhq5nDjkJobrCdg=", "img" : "https://indianapublicmedia.org/images/banner-images/8-19-21-wtiu-bnr.jpg", "startingDate" : "1629345600000", "endingDate" : "1629604740000"} , {"url" : "https://indianapublicmedia.secureallegiance.com/wtiu/WebModule/Donate.aspx?P=WTIUMCBNR&PAGETYPE=PLG&CHECK=2T6mTyo6yYuMn+AFYFwp+q1gzMC6uhq5nDjkJobrCdg=", "img" : "https://indianapublicmedia.org/images/banner-images/8-22-21-wtiu-bnr.jpg", "startingDate" : "1629604800000", "endingDate" : "1629691140000"} ], "radio" : [ {"url" : "https://indianapublicmedia.secureallegiance.com/wtiu/WebModule/Donate.aspx?P=WFIUFDBNR&PAGETYPE=PLG&CHECK=tAXekcDG/lgkr2wNtsqwhq1gzMC6uhq5nDjkJobrCdg=", "img" : "https://indianapublicmedia.org/images/banner-images/9-14-21-wfiu-bnr.jpg", "startingDate" : "1631592000000", "endingDate" : "1631678340000"} , {"url" : "https://indianapublicmedia.secureallegiance.com/wtiu/WebModule/Donate.aspx?P=WFIUFDBNR&PAGETYPE=PLG&CHECK=tAXekcDG/lgkr2wNtsqwhq1gzMC6uhq5nDjkJobrCdg=", "img" : "https://indianapublicmedia.org/images/banner-images/9-20-21-wfiu-bnr.jpg", "startingDate" : "1632110400000", "endingDate" : "1632196740000"} , {"url" : "https://indianapublicmedia.secureallegiance.com/wtiu/WebModule/Donate.aspx?P=WFIUFDBNR&PAGETYPE=PLG&CHECK=tAXekcDG/lgkr2wNtsqwhq1gzMC6uhq5nDjkJobrCdg=", "img" : "https://indianapublicmedia.org/images/banner-images/9-21-21-wfiu-bnr.jpg", "startingDate" : "1632196800000", "endingDate" : "1632283140000"} , {"url" : "https://indianapublicmedia.secureallegiance.com/wtiu/WebModule/Donate.aspx?P=WFIUFDBNR&PAGETYPE=PLG&CHECK=tAXekcDG/lgkr2wNtsqwhq1gzMC6uhq5nDjkJobrCdg=", "img" : "https://indianapublicmedia.org/images/banner-images/9-22-21-wfiu-bnr.jpg", "startingDate" : "1632283200000", "endingDate" : "1632369540000"} , {"url" : "https://indianapublicmedia.secureallegiance.com/wtiu/WebModule/Donate.aspx?P=WFIUFDBNR&PAGETYPE=PLG&CHECK=tAXekcDG/lgkr2wNtsqwhq1gzMC6uhq5nDjkJobrCdg=", "img" : "https://indianapublicmedia.org/images/banner-images/9-23-21-wfiu-bnr.jpg", "startingDate" : "1632369600000", "endingDate" : "1632455940000"} , {"url" : "https://indianapublicmedia.secureallegiance.com/wtiu/WebModule/Donate.aspx?P=WFIUFDBNR&PAGETYPE=PLG&CHECK=tAXekcDG/lgkr2wNtsqwhq1gzMC6uhq5nDjkJobrCdg=", "img" : "https://indianapublicmedia.org/images/banner-images/3-27-21-wfiu-banner.jpg", "startingDate" : "1616817600000", "endingDate" : "1616903940000"} , {"url" : "https://indianapublicmedia.secureallegiance.com/wtiu/WebModule/Donate.aspx?P=WFIUFDBNR&PAGETYPE=PLG&CHECK=tAXekcDG/lgkr2wNtsqwhq1gzMC6uhq5nDjkJobrCdg=", "img" : "https://indianapublicmedia.org/images/banner-images/3-28-21-wfiu-banner.jpg", "startingDate" : "1616904000000", "endingDate" : "1616990340000"} , {"url" : "https://indianapublicmedia.secureallegiance.com/wtiu/WebModule/Donate.aspx?P=WFIUFDBNR&PAGETYPE=PLG&CHECK=tAXekcDG/lgkr2wNtsqwhq1gzMC6uhq5nDjkJobrCdg=", "img" : "https://indianapublicmedia.org/images/banner-images/3-29-21-wfiu-banner-am.jpg", "startingDate" : "1616990400000", "endingDate" : "1617047940000"} , {"url" : "https://indianapublicmedia.secureallegiance.com/wtiu/WebModule/Donate.aspx?P=WFIUFDBNR&PAGETYPE=PLG&CHECK=tAXekcDG/lgkr2wNtsqwhq1gzMC6uhq5nDjkJobrCdg=", "img" : "https://indianapublicmedia.org/images/banner-images/3-29-21-wfiu-banner-pm.jpg", "startingDate" : "1617048000000", "endingDate" : "1617058800000"} , {"url" : " https://indianapublicmedia.secureallegiance.com/wtiu/WebModule/Donate.aspx?P=FIUATC50BN&PAGETYPE=PLG&CHECK=CQ7h0VUtgunO5G3EX+Dd2r1YhDw50SikSh2nq0qouhg=", "img" : "https://indianapublicmedia.org/images/banner-images/5-3-21-wfiu-npr-50th-bnr.jpg", "startingDate" : "1620014400000", "endingDate" : "1620187140000"} ] }}
{ "lightboxes": { "tv" : [ {"url" : "https://indianapublicmedia.secureallegiance.com/wtiu/WebModule/Donate.aspx?P=WTIUMCLB&PAGETYPE=PLG&CHECK=2T6mTyo6yYtDgsQprWuZNm3L5BYddGq6PVAl6UEf65g=", "img" : "https://indianapublicmedia.org/images/banner-images/8-29-21-wtiu-wicked-lightbox.jpg", "startingDate" : "1630209600000", "endingDate" : "1630295940000"} , {"url" : "https://indianapublicmedia.secureallegiance.com/wtiu/WebModule/Donate.aspx?P=WTIUMCLB&PAGETYPE=PLG&CHECK=2T6mTyo6yYtDgsQprWuZNm3L5BYddGq6PVAl6UEf65g=", "img" : "https://indianapublicmedia.org/images/banner-images/8-15-21-wtiu-lightbox.jpg", "startingDate" : "1629000000000", "endingDate" : "1629086340000"} , {"url" : "https://indianapublicmedia.secureallegiance.com/wtiu/WebModule/Donate.aspx?P=WTIUMCLB&PAGETYPE=PLG&CHECK=2T6mTyo6yYtDgsQprWuZNm3L5BYddGq6PVAl6UEf65g=", "img" : "https://indianapublicmedia.org/images/banner-images/8-16-21-wtiu-lightbox.jpg", "startingDate" : "1629086400000", "endingDate" : "1629345540000"} , {"url" : "https://indianapublicmedia.secureallegiance.com/wtiu/WebModule/Donate.aspx?P=WTIUMCLB&PAGETYPE=PLG&CHECK=2T6mTyo6yYtDgsQprWuZNm3L5BYddGq6PVAl6UEf65g=", "img" : "https://indianapublicmedia.org/images/banner-images/8-19-21-wtiu-lightbox.jpg", "startingDate" : "1629345600000", "endingDate" : "1629604740000"} , {"url" : "https://indianapublicmedia.secureallegiance.com/wtiu/WebModule/Donate.aspx?P=WTIUMCLB&PAGETYPE=PLG&CHECK=2T6mTyo6yYtDgsQprWuZNm3L5BYddGq6PVAl6UEf65g=", "img" : "https://indianapublicmedia.org/images/banner-images/8-22-21-wtiu-lightbox.jpg", "startingDate" : "1629604800000", "endingDate" : "1629691140000"} ], "radio" : [ {"url" : "https://indianapublicmedia.secureallegiance.com/wtiu/WebModule/Donate.aspx?P=WFIUFDLB&PAGETYPE=PLG&CHECK=tAXekcDG/lizvLEFSbjC6m3L5BYddGq6PVAl6UEf65g=", "img" : "https://indianapublicmedia.org/images/banner-images/9-14-21-wfiu-lightbox.jpg", "startingDate" : "1631592000000", "endingDate" : "1631678340000"} , {"url" : "https://indianapublicmedia.secureallegiance.com/wtiu/WebModule/Donate.aspx?P=WFIUFDLB&PAGETYPE=PLG&CHECK=tAXekcDG/lizvLEFSbjC6m3L5BYddGq6PVAl6UEf65g=", "img" : "https://indianapublicmedia.org/images/banner-images/9-20-21-wfiu-lightbox.jpg", "startingDate" : "1632110400000", "endingDate" : "1632196740000"} , {"url" : "https://indianapublicmedia.secureallegiance.com/wtiu/WebModule/Donate.aspx?P=WFIUFDLB&PAGETYPE=PLG&CHECK=tAXekcDG/lizvLEFSbjC6m3L5BYddGq6PVAl6UEf65g=", "img" : "https://indianapublicmedia.org/images/banner-images/9-21-21-wfiu-lightbox.jpg", "startingDate" : "1632196800000", "endingDate" : "1632283140000"} , {"url" : "https://indianapublicmedia.secureallegiance.com/wtiu/WebModule/Donate.aspx?P=WFIUFDLB&PAGETYPE=PLG&CHECK=tAXekcDG/lizvLEFSbjC6m3L5BYddGq6PVAl6UEf65g=", "img" : "https://indianapublicmedia.org/images/banner-images/9-22-21-wfiu-lightbox.jpg", "startingDate" : "1632283200000", "endingDate" : "1632369540000"} , {"url" : "https://indianapublicmedia.secureallegiance.com/wtiu/WebModule/Donate.aspx?P=WFIUFDLB&PAGETYPE=PLG&CHECK=tAXekcDG/lizvLEFSbjC6m3L5BYddGq6PVAl6UEf65g=", "img" : "https://indianapublicmedia.org/images/banner-images/9-23-21-wfiu-lightbox.jpg", "startingDate" : "1632369600000", "endingDate" : "1632455940000"} , {"url" : "https://indianapublicmedia.secureallegiance.com/wtiu/WebModule/Donate.aspx?P=WFIUFDLB&PAGETYPE=PLG&CHECK=tAXekcDG/lizvLEFSbjC6m3L5BYddGq6PVAl6UEf65g=", "img" : "https://indianapublicmedia.org/images/banner-images/3-27-21-wfiu-lightbox.jpg", "startingDate" : "1616817600000", "endingDate" : "1616903940000"} , {"url" : "https://indianapublicmedia.secureallegiance.com/wtiu/WebModule/Donate.aspx?P=WFIUFDLB&PAGETYPE=PLG&CHECK=tAXekcDG/lizvLEFSbjC6m3L5BYddGq6PVAl6UEf65g=", "img" : "https://indianapublicmedia.org/images/banner-images/3-28-21-wfiu-lightbox.jpg", "startingDate" : "1616904000000", "endingDate" : "1616990340000"} , {"url" : "https://indianapublicmedia.secureallegiance.com/wtiu/WebModule/Donate.aspx?P=WFIUFDLB&PAGETYPE=PLG&CHECK=tAXekcDG/lizvLEFSbjC6m3L5BYddGq6PVAl6UEf65g=", "img" : "https://indianapublicmedia.org/images/banner-images/3-29-21-wfiu-lightbox-am.jpg", "startingDate" : "1616990400000", "endingDate" : "1617047940000"} , {"url" : "https://indianapublicmedia.secureallegiance.com/wtiu/WebModule/Donate.aspx?P=WFIUFDLB&PAGETYPE=PLG&CHECK=tAXekcDG/lizvLEFSbjC6m3L5BYddGq6PVAl6UEf65g=", "img" : "https://indianapublicmedia.org/images/banner-images/3-29-21-wfiu-lightbox-pm.jpg", "startingDate" : "1617048000000", "endingDate" : "1617058800000"} , {"url" : "https://indianapublicmedia.secureallegiance.com/wtiu/WebModule/Donate.aspx?P=FIUATC50LB&PAGETYPE=PLG&CHECK=CQ7h0VUtgunT9g/++yIiqb1YhDw50SikSh2nq0qouhg=", "img" : "https://indianapublicmedia.org/images/banner-images/5-3-21-wfiu-npr-50th-lightbox.jpg", "startingDate" : "1620014400000", "endingDate" : "1620187140000"} ] }}
{ "item" : [ {"text9" : "IUCU", "numRolls" : "1", "file1" : "https://indianapublicmedia.org/wp-content/themes/ipm-radio/player/streaming_prerolls_corpdev1/STREAMING_PREROLL_IUCU_220530.mp3", "file2" : "https://indianapublicmedia.org/wp-content/themes/ipm-radio/player/streaming_prerolls_corpdev2/uits-preroll-1.mp3", "file3" : "https://indianapublicmedia.org/wp-content/themes/ipm-radio/player/streaming_prerolls_corpdev2/uits-preroll-1.mp3", "file4" : "https://indianapublicmedia.org/wp-content/themes/ipm-radio/player/streaming_prerolls_corpdev2/uits-preroll-1.mp3", "file5" : "https://indianapublicmedia.org/wp-content/themes/ipm-radio/player/streaming_prerolls_corpdev2/uits-preroll-1.mp3", "file6" : "https://indianapublicmedia.org/wp-content/themes/ipm-radio/player/streaming_prerolls_corpdev2/uits-preroll-1.mp3", "enableSlot" : true} , {"text9" : "UITS", "numRolls" : "1", "file1" : "https://indianapublicmedia.org/podcasts/audio/prerolls/STREAMING_PREROLL_UITS_210825.mp3", "file2" : "https://indianapublicmedia.org/podcasts/audio/prerolls/STREAMING_PREROLL_UITS_210825.mp3", "file3" : "https://indianapublicmedia.org/podcasts/audio/prerolls/STREAMING_PREROLL_UITS_210825.mp3", "file4" : "https://indianapublicmedia.org/podcasts/audio/prerolls/STREAMING_PREROLL_UITS_210825.mp3", "file5" : "https://indianapublicmedia.org/podcasts/audio/prerolls/STREAMING_PREROLL_UITS_210825.mp3", "file6" : "https://indianapublicmedia.org/podcasts/audio/prerolls/STREAMING_PREROLL_UITS_210825.mp3", "enableSlot" : true} , {"text9" : "Needmore", "numRolls" : "1", "file1" : "https://indianapublicmedia.org/wp-content/themes/ipm-radio/player/streaming_prerolls_corpdev3/STREAMING_NEEDMORE_201201.mp3", "file2" : "https://indianapublicmedia.org/wp-content/themes/ipm-radio/player/streaming_prerolls_corpdev3/STREAMING_NEEDMORE_201201.mp3", "file3" : "https://indianapublicmedia.org/wp-content/themes/ipm-radio/player/streaming_prerolls_corpdev3/STREAMING_NEEDMORE_201201.mp3", "file4" : "https://indianapublicmedia.org/wp-content/themes/ipm-radio/player/streaming_prerolls_corpdev3/STREAMING_NEEDMORE_201201.mp3", "file5" : "https://indianapublicmedia.org/wp-content/themes/ipm-radio/player/streaming_prerolls_corpdev3/STREAMING_NEEDMORE_201201.mp3", "file6" : "https://indianapublicmedia.org/wp-content/themes/ipm-radio/player/streaming_prerolls_corpdev3/STREAMING_NEEDMORE_201201.mp3", "enableSlot" : true} , {"text9" : "Community Lincoln", "numRolls" : "1", "file1" : "https://indianapublicmedia.org/wp-content/themes/ipm-radio/player/streaming_prerolls_corpdev4/STREAMING_PREROLL_COMM_LINCOLN_190423.mp3", "file2" : "https://indianapublicmedia.org/wp-content/themes/ipm-radio/player/streaming_prerolls_corpdev4/STREAMING_PREROLL_COMM_LINCOLN_190423.mp3", "file3" : "https://indianapublicmedia.org/wp-content/themes/ipm-radio/player/streaming_prerolls_corpdev4/STREAMING_PREROLL_COMM_LINCOLN_190423.mp3", "file4" : "https://indianapublicmedia.org/wp-content/themes/ipm-radio/player/streaming_prerolls_corpdev4/STREAMING_PREROLL_COMM_LINCOLN_190423.mp3", "file5" : "https://indianapublicmedia.org/wp-content/themes/ipm-radio/player/streaming_prerolls_corpdev4/STREAMING_PREROLL_COMM_LINCOLN_190423.mp3", "file6" : "https://indianapublicmedia.org/wp-content/themes/ipm-radio/player/streaming_prerolls_corpdev4/STREAMING_PREROLL_COMM_LINCOLN_190423.mp3", "enableSlot" : true} , {"text9" : "Southern Indiana Aesthetics and Plastic Surgery", "numRolls" : "1", "file1" : "https://indianapublicmedia.org/podcasts/audio/prerolls/STREAMING_PREROLL_SO_IN_AESTHETICS_210915.mp3", "file2" : "https://indianapublicmedia.org/podcasts/audio/prerolls/STREAMING_PREROLL_SO_IN_AESTHETICS_210915.mp3", "file3" : "https://indianapublicmedia.org/podcasts/audio/prerolls/STREAMING_PREROLL_SO_IN_AESTHETICS_210915.mp3", "file4" : "https://indianapublicmedia.org/podcasts/audio/prerolls/STREAMING_PREROLL_SO_IN_AESTHETICS_210915.mp3", "file5" : "https://indianapublicmedia.org/podcasts/audio/prerolls/STREAMING_PREROLL_SO_IN_AESTHETICS_210915.mp3", "file6" : "https://indianapublicmedia.org/podcasts/audio/prerolls/STREAMING_PREROLL_SO_IN_AESTHETICS_210915.mp3", "enableSlot" : true} , {"text9" : "IU School of Ed", "numRolls" : "1", "file1" : "https://indianapublicmedia.org/wp-content/themes/ipm-radio/player/streaming_prerolls_corpdev6/STREAMING_PREROLL_IU_SCHOOL_OF_ED_220401.mp3", "file2" : "https://indianapublicmedia.org/wp-content/themes/ipm-radio/player/streaming_prerolls_corpdev6/STREAMING_PREROLL_IU_SCHOOL_OF_ED_220401.mp3", "file3" : "https://indianapublicmedia.org/wp-content/themes/ipm-radio/player/streaming_prerolls_corpdev6/STREAMING_PREROLL_IU_SCHOOL_OF_ED_220401.mp3", "file4" : "https://indianapublicmedia.org/wp-content/themes/ipm-radio/player/streaming_prerolls_corpdev6/STREAMING_PREROLL_IU_SCHOOL_OF_ED_220401.mp3", "file5" : "https://indianapublicmedia.org/wp-content/themes/ipm-radio/player/streaming_prerolls_corpdev6/STREAMING_PREROLL_IU_SCHOOL_OF_ED_220401.mp3", "file6" : "https://indianapublicmedia.org/wp-content/themes/ipm-radio/player/streaming_prerolls_corpdev6/STREAMING_PREROLL_IU_SCHOOL_OF_ED_220401.mp3", "enableSlot" : true} , {"text9" : "Dan Williamson Insurance", "numRolls" : "1", "file1" : "https://indianapublicmedia.org/wp-content/themes/ipm-radio/player/streaming_prerolls_corpdev7/STREAMING_PREROLL_WILLIAMSON_RESCH.mp3", "file2" : "https://indianapublicmedia.org/wp-content/themes/ipm-radio/player/streaming_prerolls_corpdev7/STREAMING_PREROLL_WILLIAMSON_RESCH.mp3", "file3" : "https://indianapublicmedia.org/wp-content/themes/ipm-radio/player/streaming_prerolls_corpdev7/STREAMING_PREROLL_WILLIAMSON_RESCH.mp3", "file4" : "https://indianapublicmedia.org/wp-content/themes/ipm-radio/player/streaming_prerolls_corpdev7/STREAMING_PREROLL_WILLIAMSON_RESCH.mp3", "file5" : "https://indianapublicmedia.org/wp-content/themes/ipm-radio/player/streaming_prerolls_corpdev7/STREAMING_PREROLL_WILLIAMSON_RESCH.mp3", "file6" : "https://indianapublicmedia.org/wp-content/themes/ipm-radio/player/streaming_prerolls_corpdev7/STREAMING_PREROLL_WILLIAMSON_RESCH.mp3", "enableSlot" : true} , {"text9" : "Mallor Grodner", "numRolls" : "1", "file1" : "https://indianapublicmedia.org/wp-content/themes/ipm-radio/player/streaming_prerolls_corpdev8/UNA6325_MALLOR GRODNER LLP_NEW_MG.mp3", "file2" : "https://indianapublicmedia.org/wp-content/themes/ipm-radio/player/streaming_prerolls_corpdev8/UNA6325_MALLOR GRODNER LLP_NEW_MG.mp3", "file3" : "https://indianapublicmedia.org/wp-content/themes/ipm-radio/player/streaming_prerolls_corpdev8/UNA6325_MALLOR GRODNER LLP_NEW_MG.mp3", "file4" : "https://indianapublicmedia.org/wp-content/themes/ipm-radio/player/streaming_prerolls_corpdev8/UNA6325_MALLOR GRODNER LLP_NEW_MG.mp3", "file5" : "https://indianapublicmedia.org/wp-content/themes/ipm-radio/player/streaming_prerolls_corpdev8/UNA6325_MALLOR GRODNER LLP_NEW_MG.mp3", "file6" : "https://indianapublicmedia.org/wp-content/themes/ipm-radio/player/streaming_prerolls_corpdev8/UNA6325_MALLOR GRODNER LLP_NEW_MG.mp3", "enableSlot" : true} , {"text9" : "WFIU centralized – KEEP AS ITEM 9", "numRolls" : "6", "file1" : "https://indianapublicmedia.org/podcasts/audio/prerolls/generic-MC.mp3", "file2" : "https://indianapublicmedia.org/podcasts/audio/prerolls/generic-GW.mp3", "file3" : "https://indianapublicmedia.org/podcasts/audio/prerolls/generic-AC.mp3", "file4" : "https://indianapublicmedia.org/podcasts/audio/prerolls/generic-CB.mp3", "file5" : "https://indianapublicmedia.org/podcasts/audio/prerolls/generic-DBJ.mp3", "file6" : "https://indianapublicmedia.org/podcasts/audio/prerollls/generic-KY.mp3", "enableSlot" : true} ] }
Change Of State Worksheet. Allowed in order to our blog, in this particular period I'm going to teach you concerning Change Of State Worksheet.
Why don't you consider picture previously mentioned? can be which amazing???. if you think maybe therefore, I'l m demonstrate some image all over again beneath:
So, if you want to receive all these wonderful graphics related to Change Of State Worksheet, press save icon to download the pictures for your personal pc. There're prepared for transfer, if you'd prefer and wish to take it, simply click save logo on the post, and it will be directly down loaded to your computer.} Finally if you wish to obtain unique and latest graphic related to Change Of State Worksheet, please follow us on google plus or bookmark this site, we try our best to present you daily up grade with all new and fresh pics. We do hope you enjoy staying right here. For many upgrades and recent news about Change Of State Worksheet pictures, please kindly follow us on tweets, path, Instagram and google plus, or you mark this page on bookmark section, We try to provide you with up-date periodically with fresh and new images, like your surfing, and find the best for you.
Here you are at our site, articleabove Change Of State Worksheet published . Today we are delighted to announce we have found an awfullyinteresting topicto be pointed out, namely Change Of State Worksheet Most people attempting to find information aboutChange Of State Worksheet and certainly one of them is you, is not it?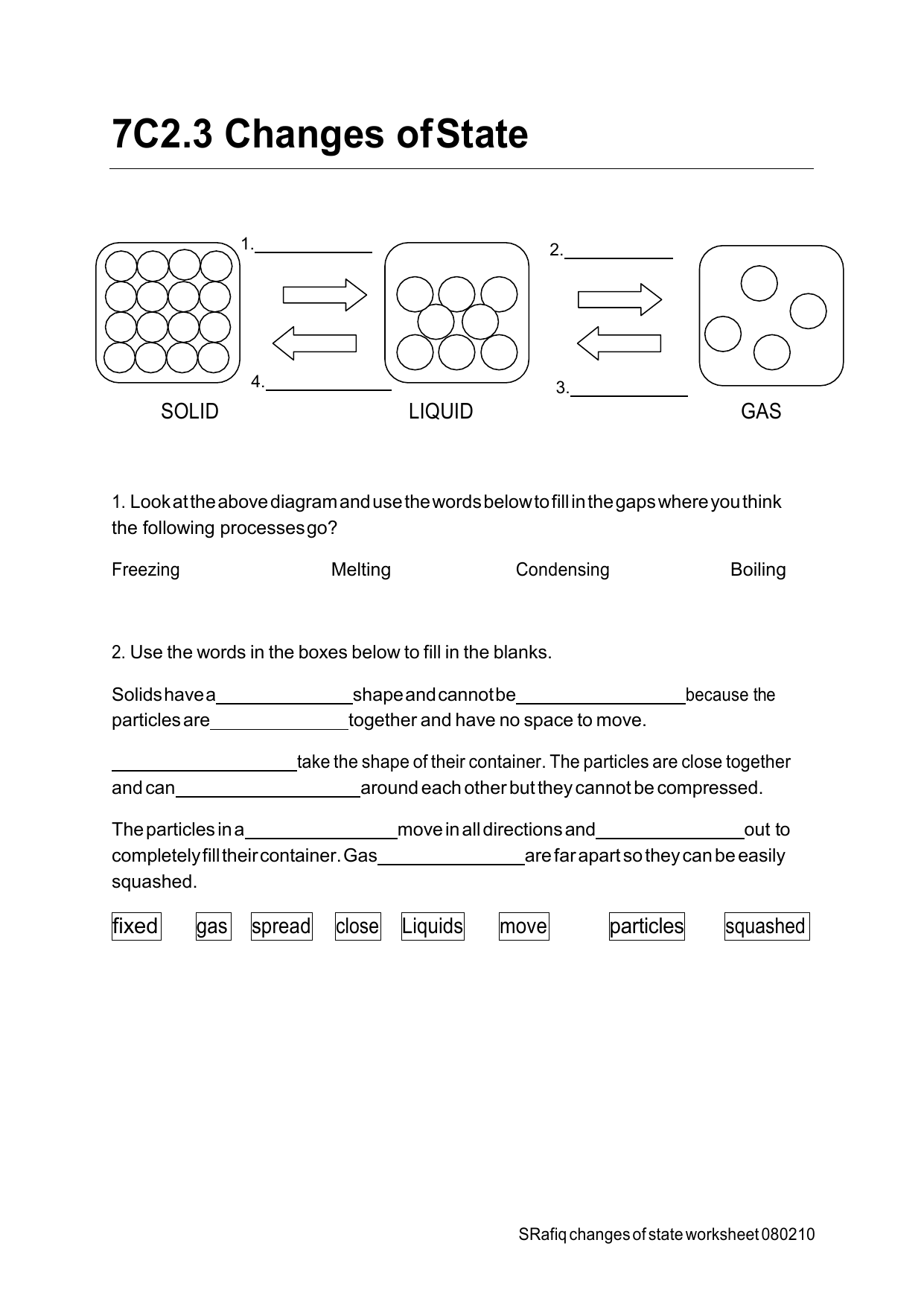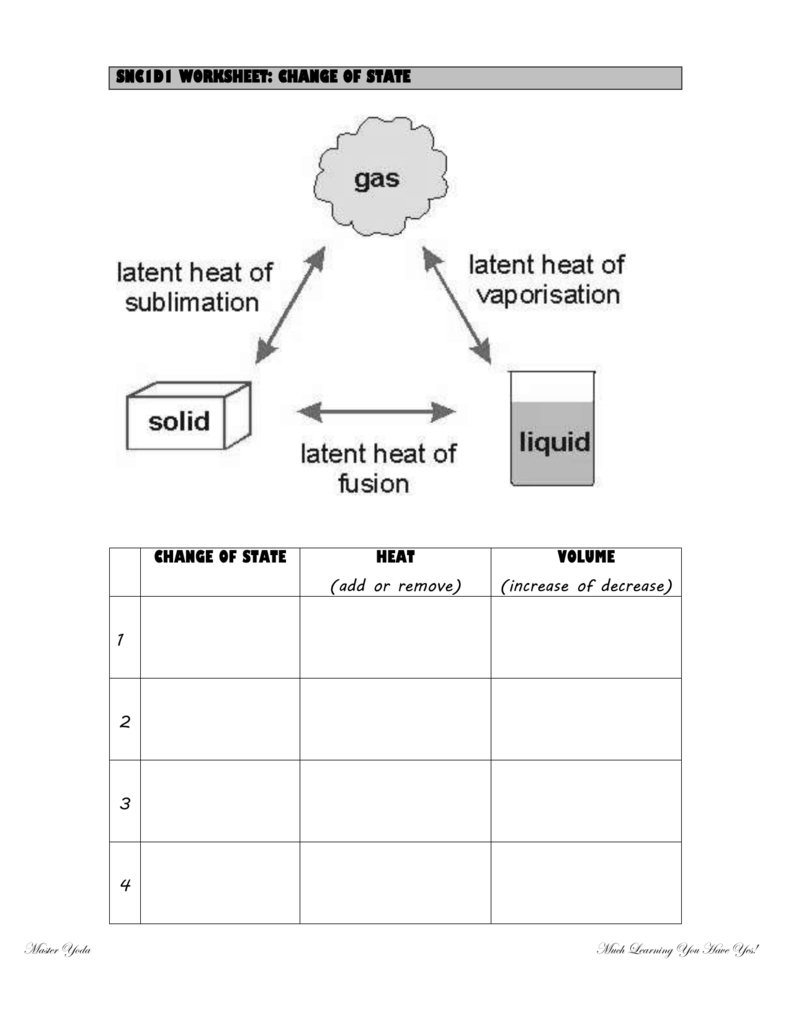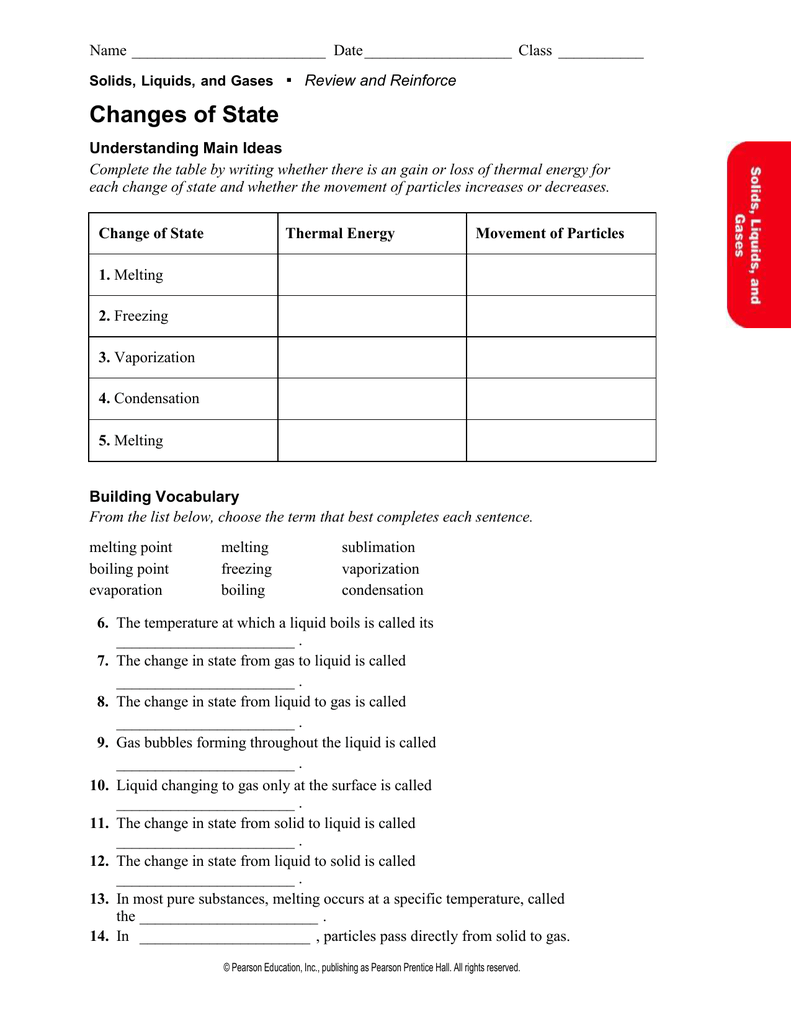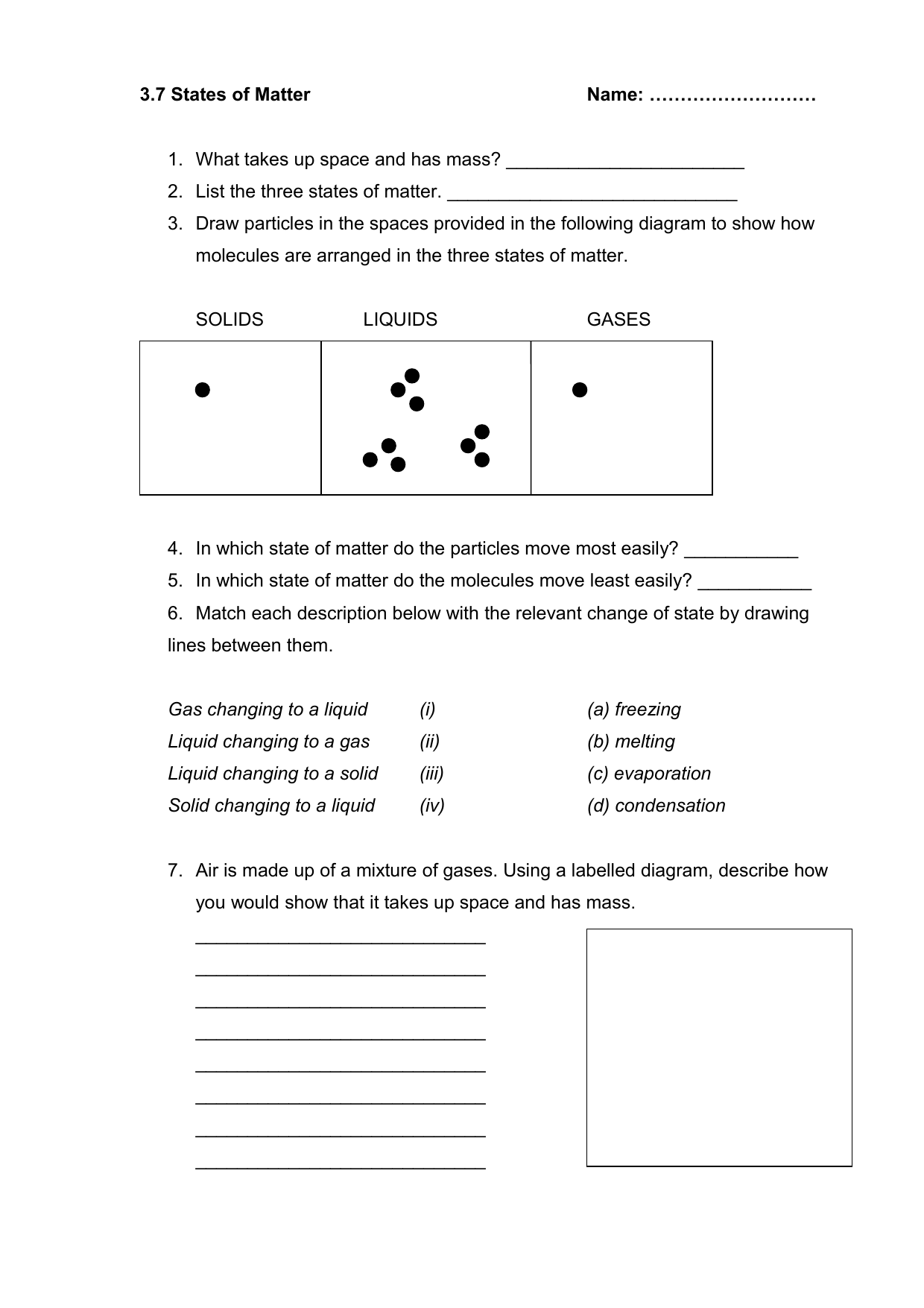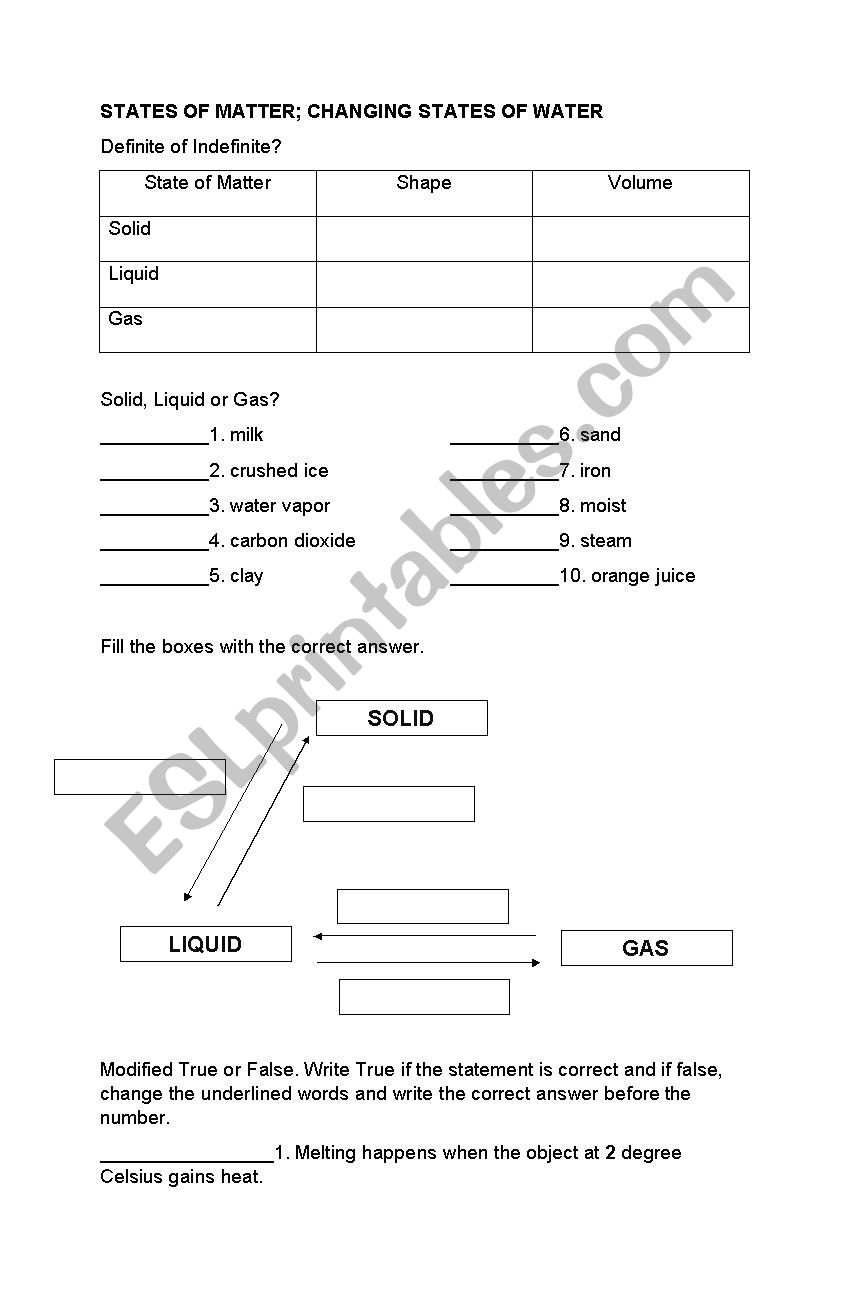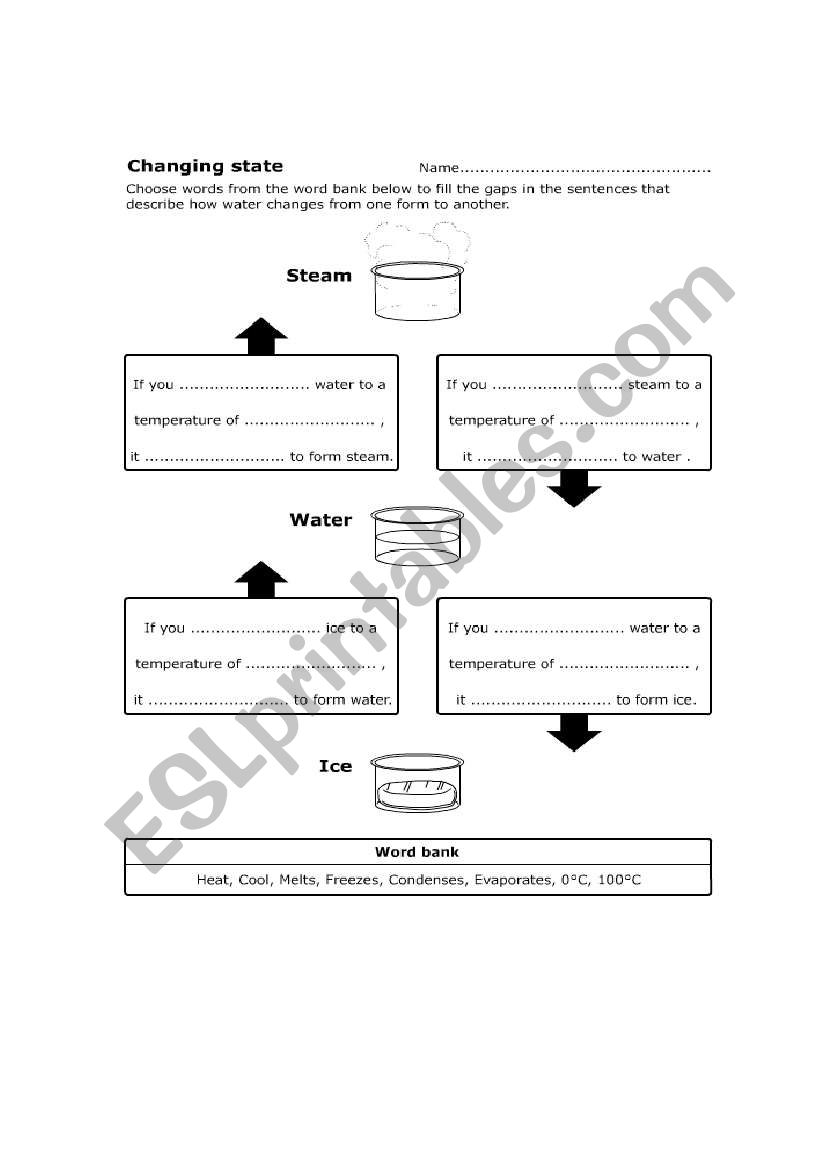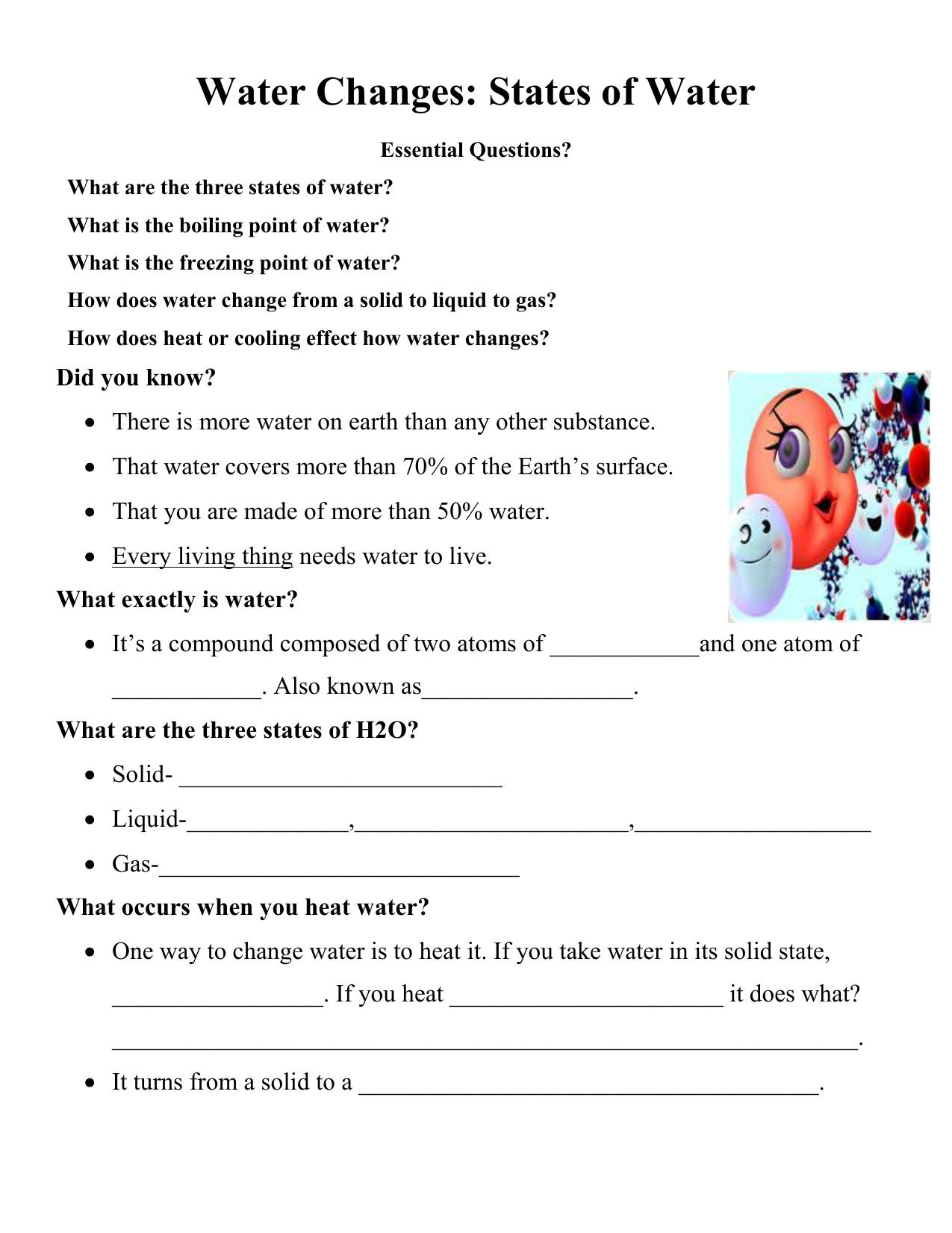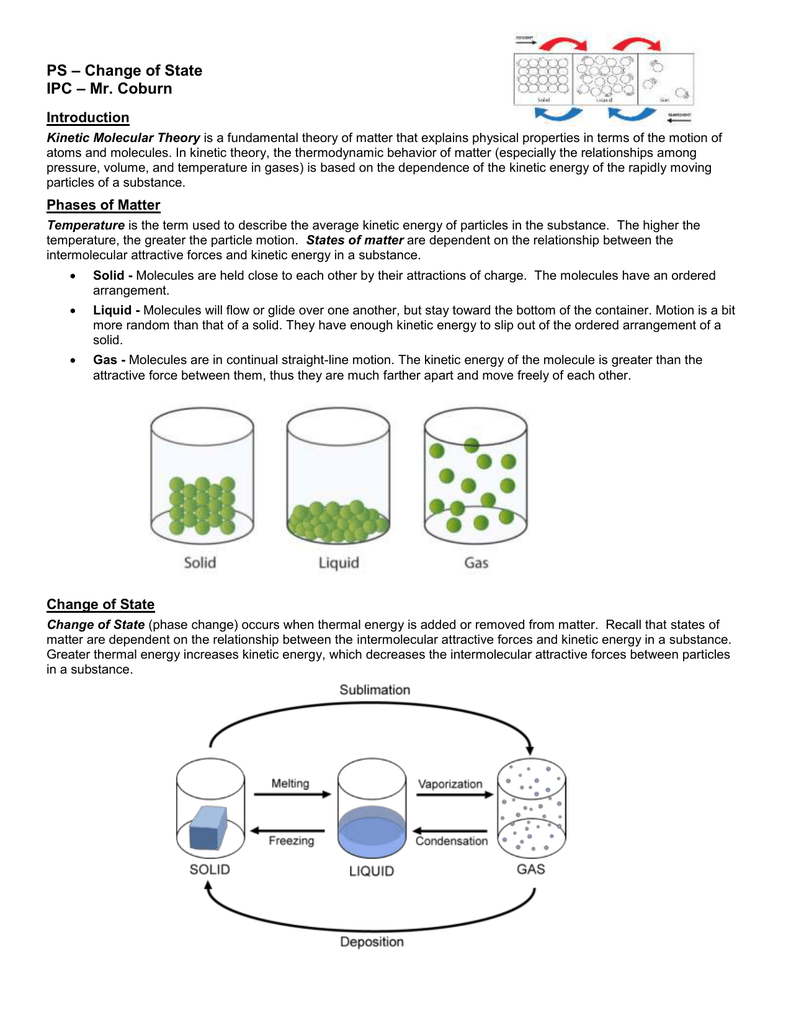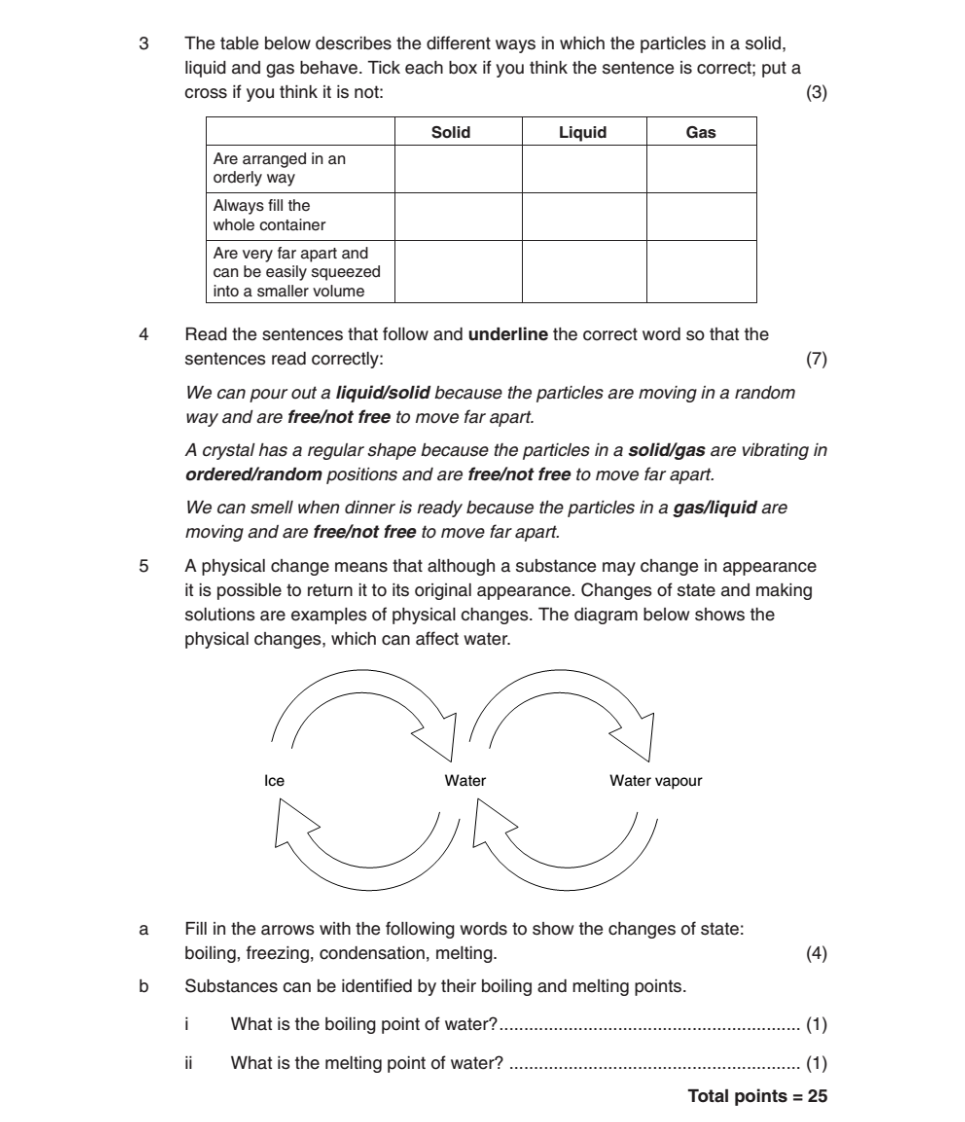 Related posts of "Change Of State Worksheet"